Organic SEO: Rank #1 on Google & Get more leads, sales, and traffic from Google Search.
BEST SEO COMPANY/AGENCY IN BANGALORE, INDIA
Looking to rank higher on Google and get more leads, sales, and traffic? Then you need organic SEO. We can help you optimize your website and content to rank higher in Google search results. Contact us today to get started.
Get your business online & start driving traffic to your website.
SEO is an important process that helps to rank your website high on the Google search engine results pages (SERPs). The SEO process is vital for any company that wants to establish its presence in the digital world. It is important for any business wanting to increase traffic and leads through its website. SEO is the most effective way to get organic traffic to your website. This means that the website is optimized by SEO with the proper strategy to achieve the top rankings in SERP instead of paying for Ads to get traffic and more leads and sales.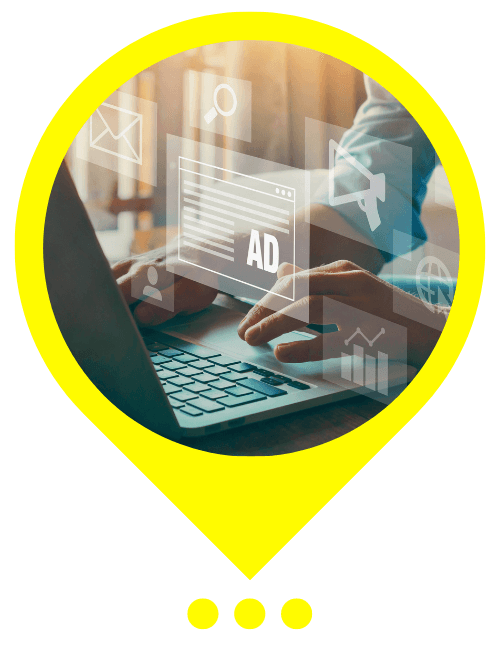 Top Rated SEO Company in Bangalore
Webertize is a top-rated SEO company in Bangalore. We offer professional SEO services to help you dominate search engines with your content and create an online presence that generates more leads, sales, and revenue. Our SEO experts are always ready to help you get the desired results using proven techniques and strategies. We are one of the best SEO companies in Bangalore, the silicon valley of India, and we guarantee you the best results.
We offer a wide range of SEO services, and our ultimate aim is to get you to the top of the search results and help you increase your sales figures and grow your business.
SEO is not a nice addition to your business in this digital era – it's a must. Building your brand and generating high-quality leads are all areas in which SEO plays a critical role in the success of your business.

SEO is one of the most effective, affordable, and proven ways to grow your business digitally. SEO is a process that helps you to rank your business on top of the search engines such as Google, Yahoo, and Bing. SEO helps you to generate more leads for your business and increase your sales and traffic for your website.
96% of users shop online and admit that search engines influence their purchasing decisions a lot.
Organic search drives almost 95% of all traffic
On average, content optimization increases brand visibility by 70%
57% of B2B marketers confirmed that SEO has a massive impact on lead generation
SEO is a lot more effective and cost-efficient than traditional marketing
50% of searchers who have already seen your company in the search results will click on it
•Stay on the top of your competition.
•Increase website traffic.
•Get relevant users.
•Reduce Ads budget.
•Generate organic leads.
•Increase daily visitors.
•Organic brand promotion.
•Increase brand value.
SEO Services at Webertize SEO Company in Bangalore
Looking for an SEO agency that offers the best results? Increase visitors (and sales) with Webertize's trusted SEO services that are purposely built for your business. 
Technical SEO

Keyword Research

Competitor Analysis

UX Design for SEO

Local SEO

Content Strategy

Link Acquisition
Our SEO Strategy at Webertize SEO Agency in Bangalore India

Frequently Asked Questions
What SEO means?
SEO (Search Engine Optimization) is the process of improving the website ranking in search engines like Google, Yahoo and bing to gain more exposure and traffic. Every search engine has a set of rules or standards that determine how your website ranks in its search results. These rules, or algorithms, change all the time. So, in order to get your website to rank high, you must stay on top of the latest trends and find new ways to optimize your site.
What is SEO and how it works?
Search Engine Optimization (SEO) is a type of marketing that includes optimization of a website to achieve a higher rank in search engines' organic or un-paid search results. The higher a site ranks in organic search results, the more visitors it will receive from search engines. The primary benefit of organic search traffic is that its cost is usually free whereas the other forms of traffic, such as paid search advertising, can often be expensive.
Why use SEO for your business?
If you are a Google user, you are looking for something. You don't go to Google to visit a website, but to search for it and find it. That is the reason why SEO is so important and to be successful in it, you need to find the right keywords. The right keywords are those that are searched for a lot and bring you the most traffic and need to be properly optimized.  SEO is an art of optimizing webpages, in a way that the search engine understands it. Words like meta tags, title tags, content pieces, descriptions, headings and other elements are used to target the keywords that are relevant to your website.  So when you optimize your website using SEO, it becomes easy to find it on search engines like Google and Bing.
What are the 3 pillars of SEO?
There are three pillars of SEO: - Content - Links - Rank Since Content is the most important part of SEO, it's a good idea to have a separate strategy to put in place for it. Content is what keeps the search engine spiders crawling your website and updating their index so that your site is more visible for the search queries the target audience might search for more often. The more content you have, the better.  Content should be useful, logical and understandable.  The keywords should be visible in the context of the content.
How much does a SEO cost?
Just like any other business, online business needs business development and proper marketing to be successful. If you want to increase your sales, then you will have to work on your branding and marketing. Most people don't know that they can hire an agency to handle their marketing and branding. A good marketing agency will have the right tools and techniques to promote your business successfully. The average cost is between $300 and $2,000 a month. However, it is important to choose the right agency for the job. Webertize Digital Agency is an agency that offers all your digital marketing requirements. To find out how much does a search engine optimization cost, you can visit the website.
Is SEO worth it for small business?
Absolutely! SEO has been proven to increase traffic and sales. Google has become the primary source for Internet users to find anything, so to make sure your website ranks high for your customer's keywords, you need to have it optimized for SEO. The more people who visit your site, the more people will buy from you.
Does SEO really work for business?
Yes, Search Engine Optimization (SEO) does work and is an essential part of organic online growth. SEO works because it is one of the best ways to let your audience know what you have to offer. When done correctly, SEO will put your content in front of people searching for related keywords. So instead of trying to reach people through paid advertising, SEO reaches them for free!
Is SEO a monthly fee?
SEO or Search Engine Optimization is a process of optimizing a website in a way that it ranks higher than its competitors in search results. It includes a number of different techniques such as keyword research, link building and content marketing. The other common question is, 'Is SEO a one time investment?'. The answer is no. SEO is a continuous process that needs to be updated on a monthly basis. If you want your revenue to grow month after month, then you need to keep working on your SEO technique.
What are the 3 steps to successful SEO?
SEO is an art which requires a combination of technical know-how, creativity and strategy. In simple words you can say that SEO will directly affect your conversion rates, so you need to be careful while choosing your keywords and the way to present them in the web. The 3 steps to successful SEO are: 1. Know your audience: The first step is always to know your audience and market. Different audience means different keywords, different words mean different way of presenting. 2. Build a great online presence: The second step is to create a presence for your business online. Things like blog, strong social presence, good website design, search engine optimization, etc. are important. 3. Be consistent: The third and the most important step is to be consistent with your efforts. You need to be consistent and apply the above mentioned 3 steps all the time.
How long should I pay for SEO?
SEO is a continuous process. No matter if you are just starting, or ranking on top of the SERP, you should be regularly optimizing your website. If you looking to get the best service for your business, then go for Webertize Digital Agency services. Our Digital Agency will help you to Rank higher on Google SERP.
We can help you through the entire process of digital marketing, from creating a strategy to building, optimizing and maintaining your online presence.
Let's Analyze and Strategize your Business